In 1994 Jeremy Moon received a T-shirt by a shepherd in the Southern Alps of New Zealand. The T-shirt was remarkably soft and do not hold body odour. "It didn't look too good, but it felt amazing. And I fell in love with the feeling of it," says Moon. The shirt was made of merino wool, and soon Moon was woolly in love with merino.
At that time the sport-gear business was ruled by highly technical synthetic fabrics, the first sustainable idea of Moon was to create a new category: The natural-tech products. Generating something new from something very old. This fabric delivered  the benefits of synthetics (easy care, lightweight, quick drying) combined with the natural benefits of merino (warm, breathable, odour resistant, biodegradable).
In 1995 Sir Peter Blake wore this prototype fabric when he set a new world circumnavigation yachting record. He returned from the Southern Ocean claiming the fabric was "superior in every way to anything I had ever worn before", he'd worn his Icebreaker for 43 days and 43 nights without changing. This convinced 25-year-old Moon to quit his research job, mortgage his house and launch Icebreaker. Moon found investors who believed in his vision, and a highly skilled and experienced board of directors was formed to provide governance and strategic guidance to the young company.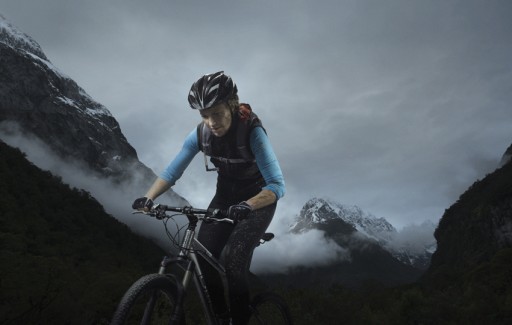 Since then the avant-gardes ideas running this outstanding company have touched all the production levels, from strengthening the stunt New Zeeland local shepherd production of merinos till building green factories in China. Including Animal Welfare, Environment respect and preservation, Social Ethics and Manufacturing Ethics.
In 2008 the last brilliant idea, Icebreaker introduced Baacode, a pioneering system that enables consumers to trace every step of their Icebreaker's evolution, starting with the sheep station where the merino was grown.
Icebreaker garments now have an internal label bearing a unique Baacode  number. A swingtag tells customers how to enter their Baacode™ on Icebreaker.com and trace the merino fibre in their garment back to the sheep stations where it was grown. Customers see the living conditions of the sheep, meet the high country farmers who run the sheep stations, and follow every step of the production process. In the first year of launch, over 100,000 customers have met their merino through Baacode.
This way to make the costumers fully aware for what really they have paid is a fundamental part of the company philosophy. "For us, sustainability is about transparency and being able to show the whole design of the business, which starts with the growers and continues through every step of the supply chain.  We made the decision to put this information online to give consumers a clear understanding of Icebreaker, and of our deep commitment to the environment and to social ethics."
This glocal first-class company has prooved that thanks to a high standard product plus a strictly innovative and sustainable approach to production, marketing and distribution is absolutely possible to be economical and ethical succeful.
(find out more about Icebreaker case-study by the Harvard business school of economics)