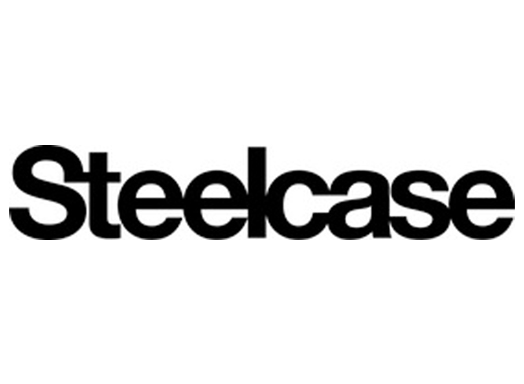 Steelcase Inc. is a nearly 100 years old  brand that offers a comprehensive portfolio of workplace furnishings, products and services. Designing to achieve social, economic, and environmental sustainability. Steelcase was created by a few people with a strong commitment to integrity and doing the right thing for their customers, employees, business partners, associates and neighbours. And as 99 years ago Steelcase presents the following as core values: Act with integrity, Tell the truth, Keep commitments, Treat people with dignity and respect, Promote positive relationships, and Protect the environment.
Steelcase began in 1912 as The Metal Office Furniture Company in Grand Rapids, Michigan. The company Received its first patent in 1914 for a steel wastebasket — a major innovation at a time when straw wastebaskets were a serious office fire hazard. That led to metal desks, and they've proposed product and service innovations ever since.
Last July Steelcase recived a Bronze award from the International Design Excellence Awards (IDEA), an annual competition that recognizes product designs which enhance quality of life and the economy. This is just the last of a long series of awards/recognitions for moving the design research forward in innovation, sustainable development and conservation.
In Steelcase words: "sustainability is one of today's fundamental business challenges – and our inspiration. Everyday our team works to create maximum value from our available assets and be catalysts for good. We know we are on a journey. Along the way, it is our responsibility to care for our planet and its people.  As we continue to study, learn and share insights, our commitments and accountabilities continue to grow in measurable and meaningful ways. All of this leads us to deliver innovative products and increased value to our customers and stakeholders."