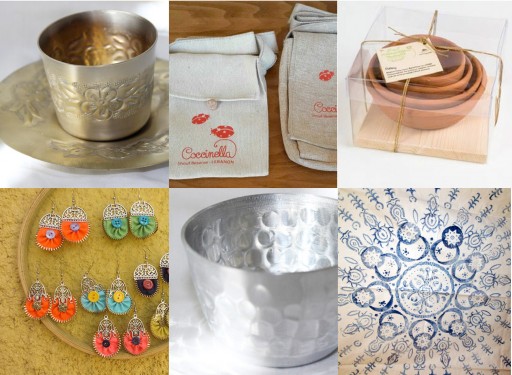 The "Culinary and Artisanal Fair" took place on December 5 and 6 at the Rural Delights Boutique in Gemmayze, Beirut. It brought together artists, artisans and cook from Lebanon, Syria and Iraq sharing their artistic, culinary and artisanal traditions.
The objective of the event was to bring together creative people from different artistic, crafts and culinary traditions and their related communities, and promote their works.
The event was hosted by the United Nations Refugee Agency Lebanon UNHCR, and the United Nations International Development Organization UNIDO. They are currently working on a project that will support artisans from Lebanon, Syria and Iraq.
Many of the exhibited crafts can be ordered online through the Partnerships in Tradition website. It includes items crafted from metal, wood, fiber and glass using traditional and modern methods. Every piece is unique, and telling its own story.