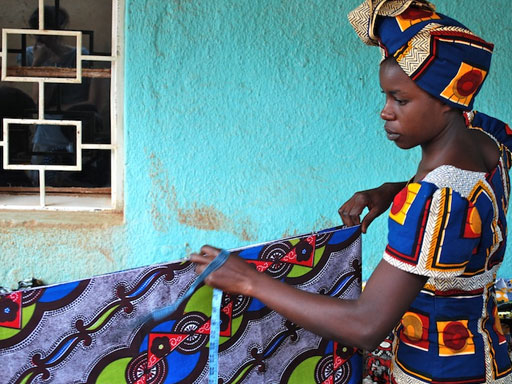 INDEGO AFRICA is an innovative non-profit social enterprise, the name stands for "independence, development, and governance"—three life-changing attributes that Indego Africa is helping instill in 250 Rwandan women in order to lift them and their families out of poverty.
The business model is simple yet ground-breaking: partnership with cooperatives of women artisans in Rwanda, pay the women a fair wage, and 100% of the profits are returned to the artisans for training in long-term skills. The organization's approach has become the subject of a Harvard Business School case study. HBS Professor Kathleen McGinn said: "This is completely backward from what everyone else does. They created all the processes before they started, designed all the procedures, translated them into the language the women needed, and created the links to the American market".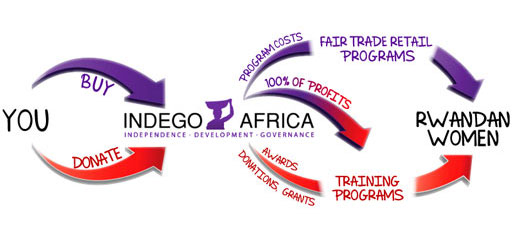 Since 2007 Indego Africa has improved the lives of more than 250 women and their 600 dependents (approximately). Their social impact includes increase in the number of women earning more than US$ 1 a day and increase in the number of families eating at least twice in a day. The goal is for the women to achieve independence in three areas: personal finance, independence from Indego Africa, and access to the export markets.
In late September 2010 the collaboration with fashion designer Nicole Miller started, she partnered with the nonprofit Indego Africa to launch a line of fair-trade textile bangles and woven bracelets.
Nicole Miller and her team purchased the bracelets up front from the two Rwandan villages of Cocoki and Covanya to benefit the women. In addition, they are donating 15 percent of the proceeds to Indego Africa.The bracelets can be purchased at the Nicole Miller boutique located at 1419 N. Wells St. or online.
Images Courtesy Indego Africa
httpv://www.youtube.com/watch?v=X8AyIbbDZFA&feature=player_embedded