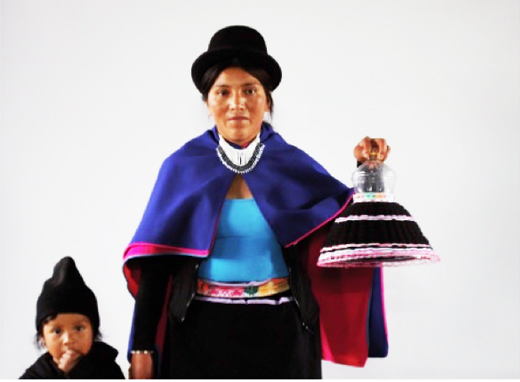 (This post is part of the project: "The Social Impact of Milan Design Week 2013″).
Background
It was in summer 2011 that Hélène Le Drogou, a psychologist and activist concerned with the plastic waste of the Colombian Amazon, invited the designer Alvaro Catalán de Ocón to provide answers to the problem from a design point of view. Alvaro thought of transforming the plastic bottles to a product enriched by local culture. He decided to combine the plastic bottles with ancient textile traditions of artisans displaced by war from the Cauca region in Colombia.
In 2012 Alvaro returned to Bogotà, and with the support of Artesanías de Colombia and the patronage of Coca Cola, he developed a workshop with the artisans from the Cauca region who left their houses because of guerrilla war. The result of their collaboration is the Pet Lamps that were exhibited in April 2013 during Milan Design Week.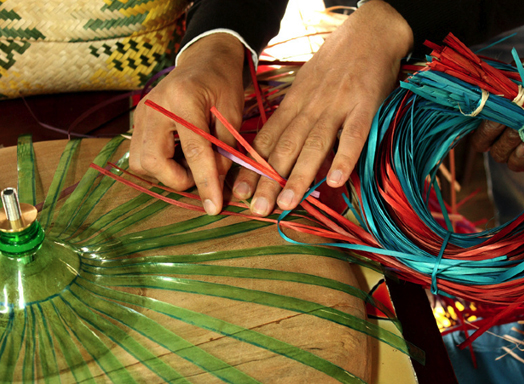 The Product:
The designer was inspired by the bamboo stirrer used in the Japanese bamboo tea ceremony. The plastic bottles were reused, manipulated and combined to weaving. According to Alvaro "The principle of weaving was reinterpreted, and the surface of the bottle was converted into the wrap through which the artisan weaves the weft." Every product is unique, it has the tracking number printed on the bottle neck, it tells where it was produced and the destined market. The weavings created by the artisans expressed their origin and tradition by the way they used the fibres, colours and decoration motifs.
The lamps have different sizes: small, medium, large and extra large, and they are sold in single pieces or in sets of 3, 6 and 21 lamps.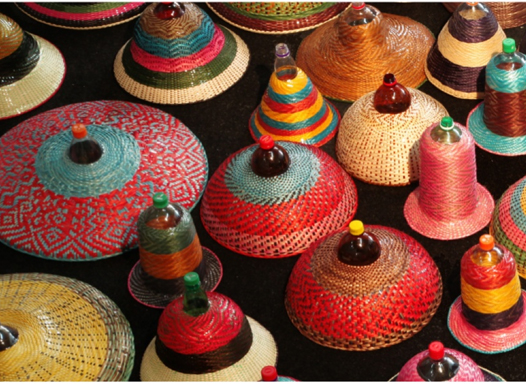 The social and economic Impact
34% of Colombia population are Indigenous. The mix of the topographical conditions of the Amazon and Andes and the prolonged political conflicts isolated many communities who were able to preserve ancient traditions and customs. The Pet Lamps project permits the villagers of the Cauca Region who have abandoned their houses and land because of harassments to preserve and diffuse their traditions and culture, and at the same time it gave them a livelihood to stay in Bogotà.
The environmental impact
The project represents one of the many solutions for the reuse of plastic bottles where there aren't adequate resources for the collection and recycling of these bottles. The problem of plastic wastes is accentuated in the tropical areas because of the rains that push the waste to the rivers and then to the oceans. The continuous accumulation of plastic waste in the pacific ocean has produced an island bigger in size than spain. For more information: The Trash Vortex of the North Pacific Ocean, and Septieme Continent.