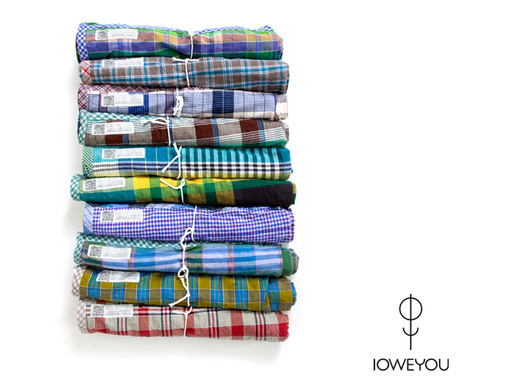 Internet is the way to get people to see their clothes and listen to their messages. The recently launched web site IOU project is not the latest clothes brand but it is a bridge between Indian artisans and consumers.
The head of the project is Kavita Parmar. She is "a fashion designer with heart", working to create a line of clothing sustainable and artisan-made, in collaboration with Ricky Posner.
the IOU Project emphasizes all the hard work that goes into the final product. Each piece in the clothing line, made from traditional Indian fabric in a variety of solids and madras prints, is one of a kind and is tagged with a unique code. Those codes are linked to videos of the fabric-makers in India and the garment-makers in Europe. In a unique twist, those workers can also go online and view uploaded shots of consumers happily and proudly wearing their creations. This is especially exciting for the weavers in India, who get to see their fabrics transformed into beautiful dresses, pants, and shirts.
httpv://www.youtube.com/watch?v=VmZc2hLIRb4&feature=player_embedded
The platform IOU Project works like an on-line shopping site, except for one thing: once you have viewed the products and choose what you like (each piece is unique), press the button "Reserve".
Since then every clothe selected will be sold by IOU through a social networks (Facebook, Twitter or other) to your friends, relatives and any visitor to the IOU Project web site who appreciate your choice. The product will be "yours" for 3 weeks, and for each sale, depending on the speed with which you made it, you will earn a commission (without cost of registration or fees).
The system also pays its workers directly, without intermediaries, to make sure everyone is compensated fairly and fully.