Sustainable Design and Urban Spaces is the exhibition of the top entries in the international design competition 
BEER BOTTLES in public areas
. The competition is part of a research project, developed by Co-Creando's Sustainable Ideas Lab and
O2 Italia
, to tackle social and environmental degradation in urban public spaces.
Sustainable Design and Urban Spaces project and exhibition show how products and services can induce people to more responsible and sustainable behaviours in public spaces.
The competition focused on the
Colonne di San Lorenzo area in Milan.
120 projects were submitted from different countries and an international jury of design and sustainability experts selected the best creative solutions developed through the design of new scenarios, products and services. The exhibition is at the D.O.C. "La Stanza dei Giochi" event which takes place during Milan Design Week 2009 (Il Salone Internazionale del Mobile/I Saloni/Il Fuori Salone).
Milan, 22-27 April 2009 – 10:00 am / 10:00 pm
Via Carnevali 24, 20158 Milano – Location MADE
Cocktail & music performance: 23 April 2009 at 7:00 pm
For more information, please contact us: info@sustainableideas.it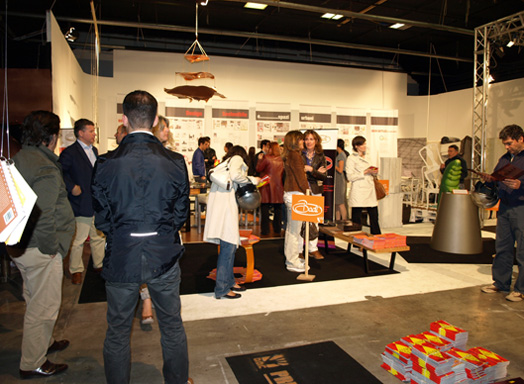 .