Victor Margolin is Professor Emeritus of Design History at the University of Illinois, Chicago. He is considered today by the scientific community of design researchers as the most reliable design historians. Lately in march 2015 Bloomsbury published his first two of three volumes: World History of Design, "The definitive historical account of global design from prehistory to the end of the Second World War."
Margolin has been arguing for a "Social Model of Design". He refered to "Isolated Voices" in Design Literature, in particular the voices of William Morris, Buckminster Fuller and Victor Papaneck.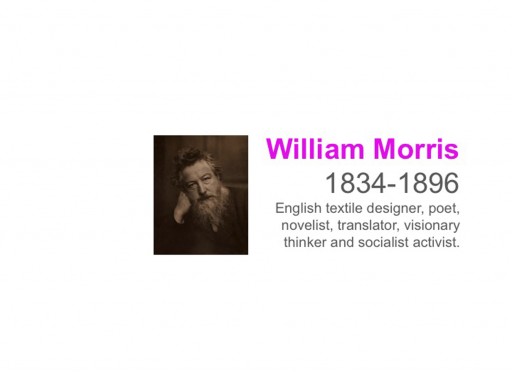 William Morris Associated with the British Arts and Crafts Movement, he was a major contributor to the revival of traditional British textile arts and methods of production. He played a significant role in propagating the early socialist movement in Britain. William Morris believed that design was a vital and potent source for improving human condition. His anger and shame at the injustices within society drove him into revolutionary activism. He also had a strong desire to protect the natural world from the ravages of pollution and industrialism: "How can we combat all this luxury and waste?", causing some historians of the green movement to regard Morris as an important forerunner of modern environmentalism.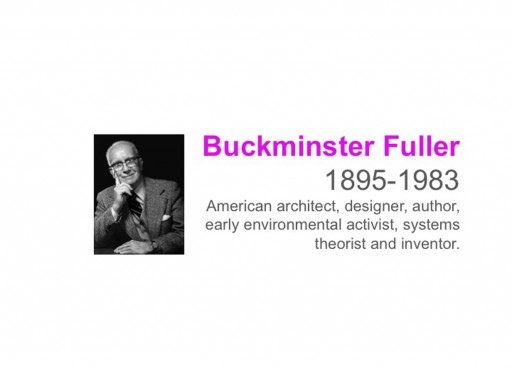 Buckminster Fuller believed that "A single individual could contribute to changing the world and benefiting all humanity". He was very aware of the finite resources the planet has to offer and promoted a principle that he termed "ephemeralization" to mean "doing more with less". He was a pioneer in thinking globally, and explored principles of energy and material efficiency in architecture, engineering and design. He developed many ideas, designs and inventions particularly regarding practical, inexpensive shelter and transportation. The reinvention of the geodesic domes made him famous.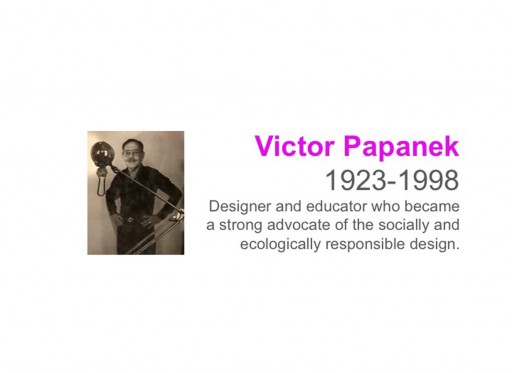 Victor Papaneck launched a damning attack on the design profession and its role in the creation of consumer society: "there are professions more harmful than industrial design, but only a very few of them". He worked on a "Social Agenda for Designers" and introduced the notions of: Design for older people, Design for disability and Design for the third world. He is the author of "Design for the Real world. Human Ecology and Social Change".