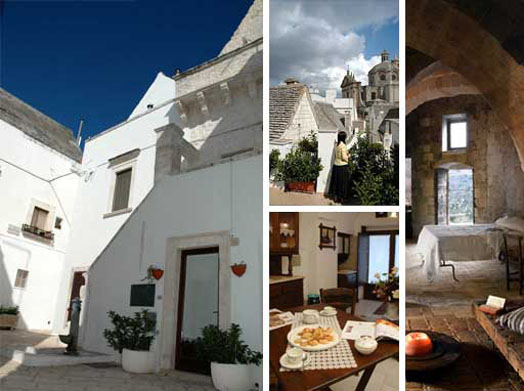 Albergo Diffuso is an Italian model of hospitality and a sustainable concept for territory development. Its main objective is to bring local villages and towns back to life by renovating existing structures, involving residents and using local products. The Albergo Diffuso means scattered hotel, it can be identified like a horizontal hotel positioned in the village centre with rooms and services in different buildings but next to each other. Albergo Diffuso have a reception or a central area, usually a cafe or a shop where the guests can receive all the necessary information from the manager. The guests are hosted in traditional rooms or houses at a maximum distance of 200 meters from the central meeting area. The beakfast might be served in a cafe, in the kitchen of a house, or delivered to the guest room. Albergo Diffuso offers its guests all the basic services of a hotel.
In 1980 Giancarlo Dall'Ara, professor and consultant of tourism marketing, was in a small village in Friuli, thinking about new ways to bring back to life local villages and towns through tourism. Though the village he was visiting was not in a famous touristic region, and the area around it was not a good base for a hotel, Dall'Ara believed that it had some good potential. The tiny old village is just one of hundreds of local villages and towns in Italy suffering the transfer of young people to the cities. Years pass and Mr. Dall'Ara was more and more convinced that there must be a structured way to promote some of these places through tourism. After several years the ingenious and sustainable concept of the Albergo Diffuso was born.
The idea is to offer tourists the experience of a traditional and healthy lifestyle in local villages and towns while preserving architecture and local traditions. The Albergo Diffuso concept enhances the value of old and dismissed structures instead of building new ones, and contributes to prevent the depopulation of villages and towns. In Italy nowadays there are more than 40 Alberghi Diffusi. The number is growing and the concept is spreading to other countries. The Albergo Diffuso was selected in 2008 at Helping New Talents to Grow, the EBN (the European Network of Business and Innovation Centres) 17th Congress, as the best economic practice to be exported to the developing countries.