Milan Design Week started on April 8th and ended yesterday Sunday 13. There was two main groups of events: those taking place at the Fiera Milano and those taking place in different areas of the city.
At the Fiera Milano, the Salone del Mobile, at his 53rd edition, registered approximately 357000 visitors from 160 countries. It includes every year different sub-exhibitions: furniture, home accessories, lighting, kitchen, office, bathroom, and the Salone Satellite at his 17th edition for designers under 35 and Design Schools.
In Milano city, there was approximately 1000 events according to Fuorisalone These events can be grouped in itineraries such as Brera Design District, Tortona Around Design, and Ventura Lambrate, and in important locations such as La Triennale di Milano, La Fabbrica del Vapore, etc.
Numbers above demonstrate that it is impossible for a person to visit all Milano Design Week events. I did the Ventura Lambrate itinerary and visited many interesting exhibitions, my favourites are:
1. INTERACTIVE OBJECTS, Germany, via dei Canzi,19
The exhibition is part of the Master Program in "Spatial Communication" at the School of Design of the University of Applied Sciences, Mainz, Germany. Students addressed, from a conceptual and research point of view, the questions "For which situations in life do we need interactive products? Furniture that makes contact with the user, stimulates communication and addresses the senses, being, at the same time, easy and intuitive in its use?". Nine students team worked in close cooperation with skilled craftsmen and partners from industry. They developed and realized their ideas of "Interactive objects".
Videos showing the interactions between users and objects can be watched here: http://www.interactiveobjects.iamainz.de/index_en.html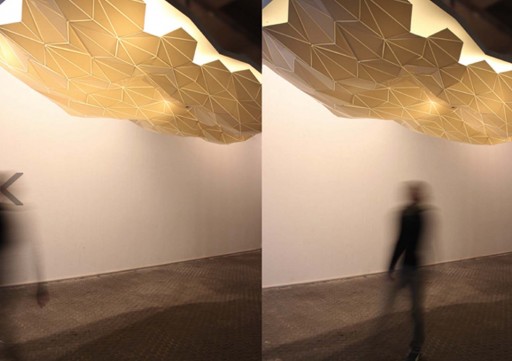 Rising Light by Annika Ebbers and Lisa Amback © University of Applied Sciences, Mainz.
2. BERLIN DESIGN SELECTION 2014, Germany, via Ventura, 5
Berlin Design Selection is a brand started in 2013 by Projekt Zukunft and the Berlin Senate Department for Economics and Technology "to create a platform that provides international visibility of Berlin's design scene, support the businesses at the new markets and stimulate the creation of new products." The Berlin Design Selection tour stops at the most important design fairs and festivals to show a selection of objects, products, and prototypes made in Berlin or designed by Berlin designers.
To view all the exhibited products: http://www.berlin-design-selection.com/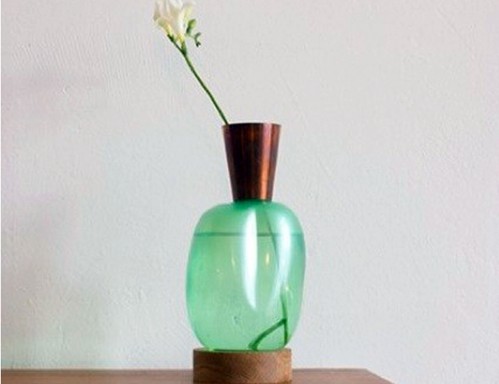 Blow vases by Ruben der Kinderen © Ruben der Kinderen
3. MORPHOLOGY, Denmark, via Privata Oslavia, 7
The Royal Danish Academy of Fine Arts, Schools of Architecture and Design presented Morphology project, to celebrate this year's 100th anniversary of the Danish designers Hans J. Wegner and Børge Mogensen, and to promote new Danish design talents. Inspired by the works of Mogensen and Wegner, researchers, architects, designers and graphic designers have worked together in an intensive 10 weeks course to combine the traditional stick-chair with upholstery in order to "morph" the stick-chair into a contemporary expression.
The project website: http://www.morphology.dk/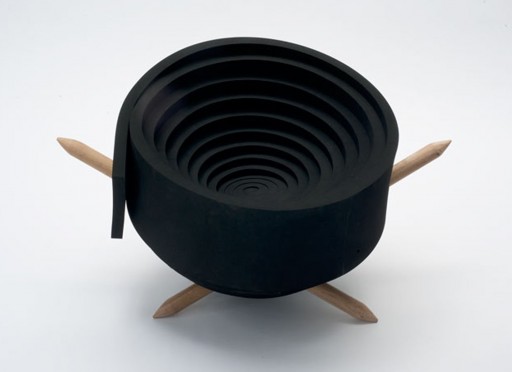 Stix Chair by Nicolai Hansen and Clemens Hoyer © Nicolai Hansen and Clemens Hoyer.
4. MATERIALDESIGN, Germany, via Privata Oslavia, 7
The Hochschule fur Gestaltung (HfG) Offenbach AM Main, the Department of Product design, Visualisation and Materialisation, presented Materialdesign to address materialization and its potential. "Many of the student's designs came about through playful investigation, which also involved unconventional routes. The primary concerns were getting to know materials, structures and systems, technical, physical and chemical characteristics, and a feel for sensory qualities."
The project website: http://www.hfg-offenbach.de/materialdesign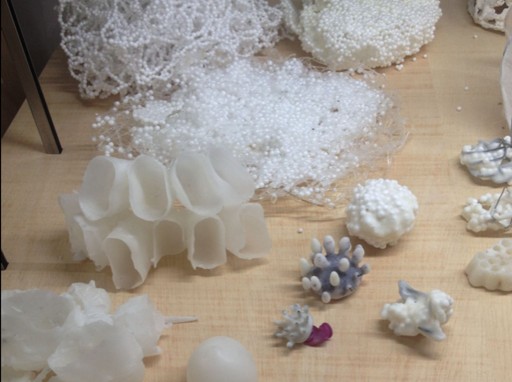 © The Hochschule fur Gestaltung (HfG) Offenbach AM Main.